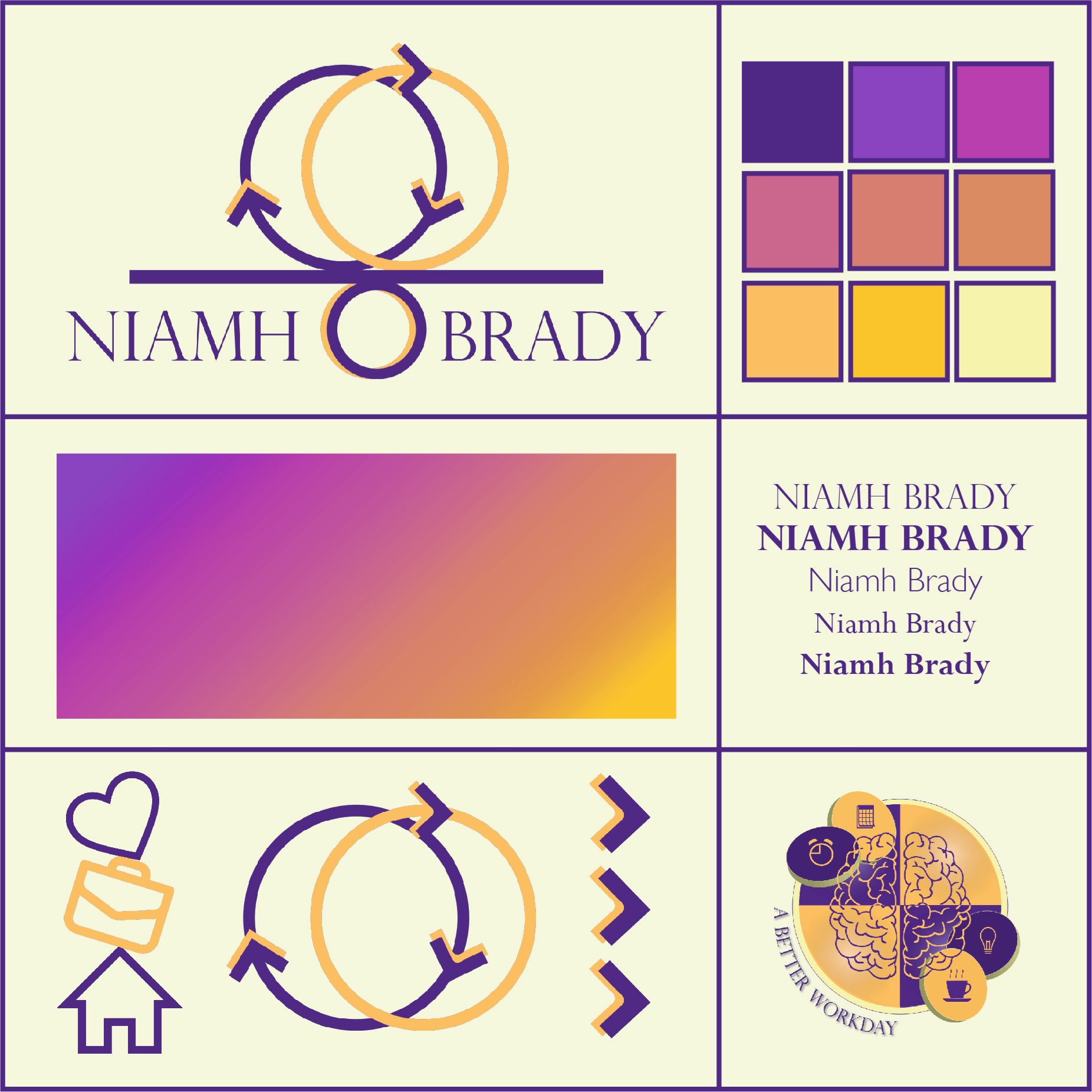 Time to shine with a little glimpse of design.
This is a little graphic to show the branding work I did for Niamh Brady.
Niamh needed a new logo and we worked on creating elements to tie together all her content. So whether it's a presentation, social media post or her website, everything will have the same look and feel.